Meet your ADNA Executive and Committee – Click on roles to read the role description

Karen Dazkiw
ADNA President / Treasurer
Nurse Manager
St Albans Dermatology
I grew up in the country town of Bendigo before moving to Melbourne for my Nursing career, where I fell in love, married in 1978, later having 3 boys and will celebrate my Ruby wedding anniversary next year! 40 years. I began my nursing career at St Vincent"s Public Hospital in Melbourne in 1975. It was a wonderful period of my life for 23 years. This is where I developed my personal and professional qualities to this day, that has kept me steadfast in my chosen profession. After such a long time working shift work, mostly night shift for 20 years, I resigned, wanting more regular hours for my family. I then passed a pathology course with Melbourne Pathology, but within 12 months I was recruited by Dr Bruce Tate to work in Dermatology at the Private Consulting rooms, Western Hospital Sunshine. After a very busy 12 month of on the job learning, we moved to his new practice. What a huge learning curve this proved to be. With no guidance or training available, I attended many Education Days relevant to Dermatology ie. Wound care, sterilisation, cosmetic, etc. and joined the American Dermatology Nurses association, which allowed me to receive their quarterly journal. This improved and broadened my knowledge immensely, but I needed to learn more hands on.
I heard about the ADNA from a colleague and was encouraged to attend the National conference. By networking state wide and becoming a member, I felt more confident in working effectively in the field of Dermatology. I then joined the committee first as the Victorian Representative, which I found very rewarding, followed by the Secretary, President Elect, Treasurer and now as your President.
My goal has always been to offer Education and Training programs to all Dermatology nurses. Now after nearly 20 years working in Dermatology, I feel we are closer than ever to fulfilling that goal, with the help of a dedicated and hardworking new committee, ADNA will move forward in the year ahead. It is a very exciting time for Dermatology.
I commenced nursing study with Western Sydney University in 2004, graduating from my Bachelor of Nursing in 2010, but continuing to study my Honours with a systematic review of interventions for homeless women, graduating in 2012 with Class II Division I.
Throughout my study I worked in aged care as an AIN and then registered nurse, taking time off for six weeks to complete my thesis.
Following this there was a need for nurse immunisation at the aged care facility, prompting me study immunisation. This skill was later used as an adjunct employment with NSW Public Health school immunisation program along with my changed employment to a private dermatology practice where I began gathering knowledge and skills in the specialty.
After my introduction to ADNA 2013 opportunities presented themselves via sponsor promoted dinners, education days and conferences, the ACN wound round course and also Wounds Australia to continue learning.
My curiosity into skin diseases lead my personal narrative literature reviews of vitiligo, psoriasis and phototherapy and this was useful when contributing to writing the updated protocol for the Practice.
In 2017 I became the Secretary for ADNA which opened a whole world of opportunities and contacts. While within this role I was honoured to be part of and privy to meetings leading to the ACN co-authoring with two of our professional senior nurse members, the first graduate certificate in dermatology nursing, commencing with approximately 7 students in 2019 and prior to that I completed the Melanography Essentials certificate with ACD and Molemap.
I continued study by completing this postgraduate certificate between 2019-2020 and then began my Master of Advanced Nursing (Chronic and Complex Care) with the University of Technology Sydney, which will be completed 21st August 2022. During that time, I transferred to a Western Sydney teaching hospital dermatology outpatients' department and am currently utilising my added skills in biologics, psoriasis nursing, surgical assistance, love of wound care, chronic and complex care and melanography.
My current passions are dermatology nurse education to equip nurses for the ever expanding chronic and complex cases we regularly see; and patient education, including self-management and illness prevention. I would like to see primary, secondary and tertiary nurses skilled in this health priority to enable patients to remain in their homes without exacerbation of their dermatological diseases.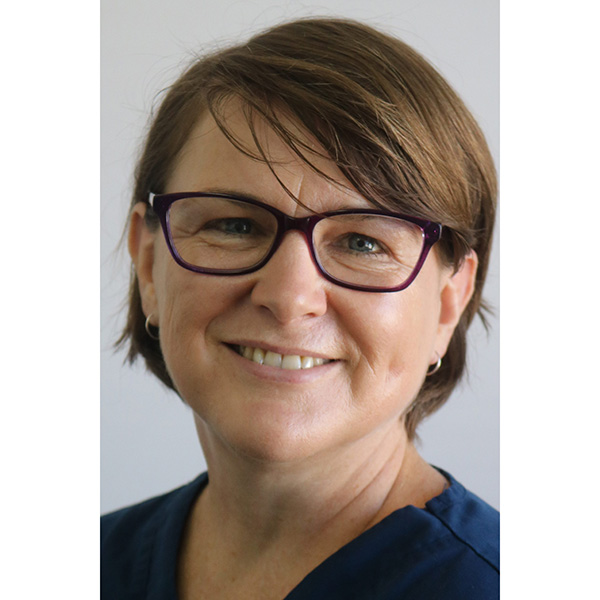 Vivienne Speirs
Education Liaison Officer
Secretary
Public Officer
I started my nursing career in 1976 as a very young naive, although passionate 16 Year old..
After completing my Div 2 (enrolled nurse course) I spent about a year working in aged care … I loved this and may eventually return as a volunteer.
I was thrilled to begin my training a s a Div 1 nurse (registered nurse)in 1977
The training, all those years ago, was tough & senior nurses & ward 'sisters' often bullies…
The study was in study blocks between ward/department placements .full time shift work at the same time as studying…certainly made the three years go fast !
However, I was never disheartened, as I really loved nursing. I was married to my Jeff in my second year holidays…
After graduating I worked on the medical ward for about 18 months prior to starting my midwifery course.
Once again…busy and intense year of study and hands on experience…
I worked for 30 years as a midwife and these were the most rewarding and exciting times of my life.
Over this time I also worked as a dermatology nurse, relieving a friend occasionally.
The two of us worked together at the S&CF on MOHS surgery days..once a week for a few years..
In 2001 I was fortunate to be successful in applying for a marketing role with J &J… This position gave me the opportunity to develop such a different set of skills !
Our team detailed relevant products to dermatologists & midwives. My favourite people! A huge learning curve and a very exciting 8 years…
Over these years I maintained my practicing certificate so that at any time I could return to nursing.
This time came around as our team had huge changes and focus was not the same. I moved back into my midwifery role…but not for long.
An opportunity came up locally for a dermatology nurse in a newly opened clinic. This was soon to become my full time work.
Having worked for a few years in the dermatology practice I completed laser safety & laser training & injectables courses.
The practice was keen to include these treatments for those patients who required or requested cosmetic treatments.
I have continued to build on my skills and experience in all areas of dermatology.
I'm happy that life has taken on a new challenge recently, as I have been helping to set up a brand-new dermatology practice…this has been most rewarding and we are already booking in our first patients at Heidelberg Dermatology ….
It has given me an opportunity to re asses all our practices, consents, information sheets cleaning, sterilising processes etc etc…stock orders have been a challenge over these past few months due to Covid -19.
I look forward to being able to contribute to ADNA in my role as state rep 2020-2021 Although all has been on hold …a lot is in the 'wings for our Victorian Dermatology Nurses.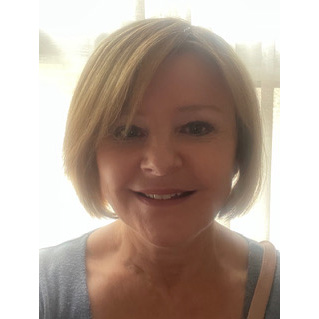 Sue Thornton
VIC Representative
Deryn is a registered nurse specialising in allergy and eczema and a lecturer at University of South Australia. Her PhD is exploring how nurses optimise parent learning and how nurses and parents can improve the process. Deryn co-ordinates the Professional Certificate of Allergy Nursing, runs a nurse-led paediatric eczema clinic, and provides free community-based eczema education workshops at Asthma SA. As a 2006 recipient of the SA Premiers Nursing Scholarship Deryn studied nurse-led models for eczema care in UK.
She is an associate member of Australasian Society of Clinical Immunology & Allergy, a member of the ADNA (Newsletter Editor), the BDNG and the ANMF. She has local and international conference presentations and peer reviewed publications related to eczema, allergy management and patient education. She has no conflict of interest with pharmaceutical companies.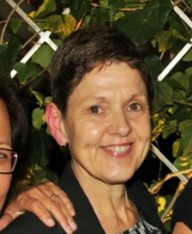 Deryn Thompson
CoNNMO Representative
MN BN RN PhD candidate