Meet your ADNA Executive and Committee 
Click on roles to read the role description
Vivienne Speirs RN BN (Hons) WSU, CertDerm ACN, MAdvN (Chronic and Complex Care) UTS
I have ten years of dermatology nursing specialty after working in aged care and school immunisation
I joined the Australian Dermatology Nurses' Association (ADNA) in 2013, later nominating as Secretary in 2017 and President May 2023.
An education opportunity opened for nurses to study Melanography in 2019, followed by the graduate certificate in Dermatology Nursing and then completed a Masters of Advanced Nursing (Chronic and Complex Care) Late August 2022. I now work as a psoriasis care manager with over two hundred patients on biologic medicines and as a Melanography for melanoma research and surveillance at a Western Sydney teaching hospital.
Education has provided me a pathway to improve my nursing and the profession. Volunteering has opened opportunities to speak and liaise with expert nurses and doctors. I am encouraged to assist other Australian nurses to grow and develop their skills and use current literature for evidence-based practice as leaders in this profession and hope to entice several to assist with standardising dermatology nursing in Australia.
Vivienne Speirs
ADNA President
Education Liaison Officer
Public Officer
I been nursing for almost 36 years. Graduating from University of Western Sydney, with a Bachelors degree in Health Science- Nursing.  During that time I have worked in a variety of areas. It was during my time working at the Children's Hospital at Westmead that my passion for Dermatology  began. I was working with children suffering from Eczema and Psoriasis, the difference we could make to their  lives and their families was amazing.
It took me many years to come back to Dermatology . Joining the Skin Hospital in 2012. My passion has only continued to grow in all things dermatology . I have had the pleasure to work with and some experienced nurses who were keen to share their expertise. My keen interest encompasses the areas of Phototherapy, Excimer therapy and Home Based phototherapy.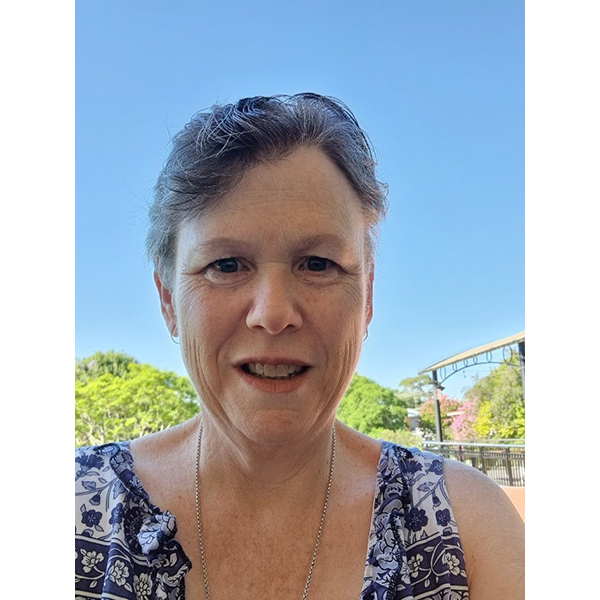 Glenda Savoulian
Secretary
I've been working in Dermatology for 10 years, mainly working with Dr Enjeti at The SAN Clinic. It's a really exciting time to be involved in Dermatology with new medications, new research and new treatments emerging all the time. I think ADNA has a really important role in supporting, encouraging and educating Dermatology nurses around Australia, and connecting with nurses around the world. Let me know what you need and how we can help you be the best nurses you can be!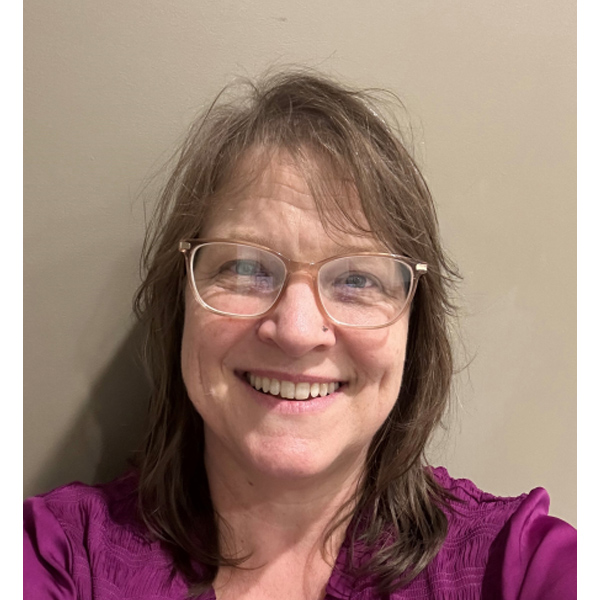 Kath Dixon
NSW Representative
I started my nursing career in 1976 as a very young naive, although passionate 16 Year old..
After completing my Div 2 (enrolled nurse course) I spent about a year working in aged care … I loved this and may eventually return as a volunteer.
I was thrilled to begin my training a s a Div 1 nurse (registered nurse)in 1977
The training, all those years ago, was tough & senior nurses & ward 'sisters' often bullies…
The study was in study blocks between ward/department placements .full time shift work at the same time as studying…certainly made the three years go fast !
However, I was never disheartened, as I really loved nursing. I was married to my Jeff in my second year holidays…
After graduating I worked on the medical ward for about 18 months prior to starting my midwifery course.
Once again…busy and intense year of study and hands on experience…
I worked for 30 years as a midwife and these were the most rewarding and exciting times of my life.
Over this time I also worked as a dermatology nurse, relieving a friend occasionally.
The two of us worked together at the S&CF on MOHS surgery days..once a week for a few years..
In 2001 I was fortunate to be successful in applying for a marketing role with J &J… This position gave me the opportunity to develop such a different set of skills !
Our team detailed relevant products to dermatologists & midwives. My favourite people! A huge learning curve and a very exciting 8 years…
Over these years I maintained my practicing certificate so that at any time I could return to nursing.
This time came around as our team had huge changes and focus was not the same. I moved back into my midwifery role…but not for long.
An opportunity came up locally for a dermatology nurse in a newly opened clinic. This was soon to become my full time work.
Having worked for a few years in the dermatology practice I completed laser safety & laser training & injectables courses.
The practice was keen to include these treatments for those patients who required or requested cosmetic treatments.
I have continued to build on my skills and experience in all areas of dermatology.
I'm happy that life has taken on a new challenge recently, as I have been helping to set up a brand-new dermatology practice…this has been most rewarding and we are already booking in our first patients at Heidelberg Dermatology ….
It has given me an opportunity to re asses all our practices, consents, information sheets cleaning, sterilising processes etc etc…stock orders have been a challenge over these past few months due to Covid -19.
I look forward to being able to contribute to ADNA in my role as state rep 2020-2021 Although all has been on hold …a lot is in the 'wings for our Victorian Dermatology Nurses.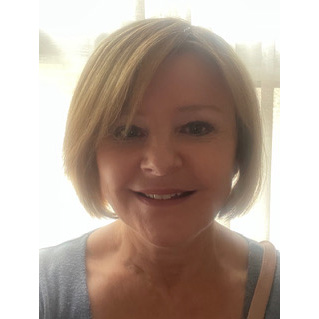 Sue Thornton
VIC Representative
Dr Deryn Thompson, Adelaide, Australia
PhD MN BN PC Allergy Nursing
Deryn is an experienced eczema education; allergy advanced practice nurse (working in private practice settings) and an academic working in higher education. When babies with food allergy were also presenting with moderate to severe eczema to allergy clinics in the mid-1990s, we had to quickly learn best practice in eczema care, to help these families. Dermatology provided a solution. The SA Premier's Nursing scholarship enabled Deryn to explore best practice nurse-led clinics in UK. Then Deryn helped establish a severe eczema clinic at an Adelaide paediatric hospital, where she delivered intensive, hands-on eczema education to these families. In a shared partnership, patients/families were central to their care, and supported as they learned to understand eczema, master treatments/care plans, becoming confident to adapt care capably, no longer needing the nurse for support.
Originally hospital trained, Deryn gained her BN; a Professional Certificate in Allergy Nursing. Her Master of Nursing research project looked at the support provided to children/families while awaiting their specialists appointments at a paediatric hospital. Key to successful patient/family education, is that nurses help people to think, reason and develop the problem-solving skills vital to mastering their self-management of their life-long conditions, treatment concordance and adapting care confidently. How many nurses help patients/families to successfully achieve this has been unexplained in the literature; nurses have minimal guidance for practice.
Deryn's PhD explored, described and mapped how nurses facilitate parent learning by using Cognitive (thinking) Learning Principles (LPs) within their parent-education practice; also mapping parents' experiences of their health-education. Nurses using Cognitive LPs are what enable people's thinking, reasoning and problem-solving skills. Nurses and parents, as co-researchers, then identified key LPs. These aligned with the Dimensions of Learning framework, from educational psychology research. Participants/researcher created a resource comprising a series of cues, which has potential to help nurses and parents see how their meaningful learning (using thinking skills) takes place, as they turn information provided into knowledge they can use meaningfully.
Deryn has local and international publications and conference presentations. Deryn also contributes to continued professional development through her membership of multiple global nursing, allergy, eczema and dermatology organisations. These include Australian College of Nursing, Australasian Society of Clinical Immunology (ASCIA), British Dermatology Nurses Association, Australian College of Children & Young People's Nurses, ANMF and of course ADNA. In her 16 years of membership, she has been SA representative for 2 terms, mentored nurses new to state roles, newsletter editor for 6 years and is now the ADNA representative for the Coalition of National Nursing & Midwifery Organisations (CoNNMO). Nurses working to their full scope of practice is a key initiative needed to help address some of the workforce and healthcare challenges today.
Mentoring nurses to optimise their skills in patient/parent education, allergy and eczema nursing is her mission, especially for people rural/regional communities. Professional development opportunities for nurses are the key to better patient experiences and best practice care. Deryn created and coordinates the professional Certificate in Allergy nursing, an internationally recognised AQF level 8 course for nurses at the University of South Australia. opportunities to become critical consumers of evidence-based care related to caring for people with allergic conditions (a number of which overlap dermatology). Deryn also strongly encourages dermatology nurses to undertake at least some of the modules of the ACN Grad Certificate of Dermatology Nursing, if they cannot commit to the whole study program.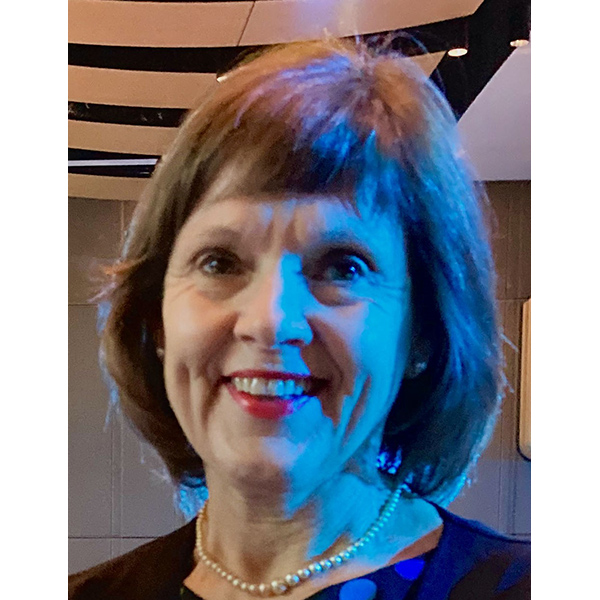 Deryn Thompson
CoNNMO Representative
MN BN RN PhD candidate